Creative Design Intern
Location
1234 Market St, Philadelphia, PA 19107, USA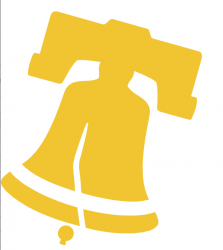 City of Philadelphia, Office of Innovation and Technology
Company Description
With a workforce of over 30,000 people, and opportunities in more than 1,000 different job categories, the City of Philadelphia is the fifth largest city in the United States and one of the largest employers in Southeastern Pennsylvania. As an employer, the City of Philadelphia operates through the guiding principles of service, integrity, respect, accountability, collaboration, diversity and inclusion. Through these principles, we strive to effectively deliver services, to resolve the challenges facing our city, and to make Philadelphia a place where all of our residents have the opportunity to reach their potential.
Agency Description
The Office of Innovation and Technology (OIT) oversees most major technology projects for the City of Philadelphia, ensures continuity of the City's technology operations, and finds new ways to help the public interact meaningfully with technology. OIT uses technology to help City employees do their work better and helps residents get what they need from municipal government.
Job Description
Essential Responsibilities
Create graphic design according to the guidelines in order to achieve desired results
Work with senior staff to manage and deliver graphic projects within established timelines
Participate in a variety of graphic projects from concept to completion
Understand design requirements and produce graphic work accordingly
Work in collaboration with the graphic designer or other staff for technical guidance
Use various technologies and mediums to produce the best graphic works
Change and review the work of senior colleagues as instructed
Remain updated with new technologies, theories, practices, and techniques related to graphic design
Report to the senior management periodically about the status of the project
Perform related duties as assigned
Skills and Abilities
Knowledge of graphic designing, layout, and creative visual elements
Creative and artistic in skillfully producing a variety of graphic art work in several forms
Knowledge of interactive technologies to create new ways of combining software and graphic packages
Ability to understand and use a variety of design software and digital media tools to produce graphic work
Ability to plan, coordinate, organize and supervise multiple projects simultaneously
Ability to work independently or with teams
Ability to deliver projects within deadline
Qualifications
Any candidate applying for the position of a creative design specialist must have an equivalent combination of education and experience in graphics, fine art, or a related field.
Technical Knowledge
Knowledge of software programs including, but not limited to:
Adobe Illustrator
Adobe Photoshop
Adobe InDesign
Microsoft word, PowerPoint, Excel etc.
Basic design, printing standards, and technologies
Additional Information
Pay: $15/hr
The City of Philadelphia is an Equal Opportunity employer and does not permit discrimination based on race, ethnicity, color, sex, sexual orientation, gender identity, religion, national origin, ancestry, age, disability, marital status, source of income, familial status, genetic information or domestic or sexual violence victim status. If you believe you were discriminated against, call the Philadelphia Commission on Human Relations at 215-686-4670 or send an email to pchr@ phila.gov. For more information, go to: Human Relations Website: http://www.phila.gov/humanrelations/Pages/default.aspx