Information Technology Support Technician
Location
3901 Filbert Street, Philadelphia, PA 19104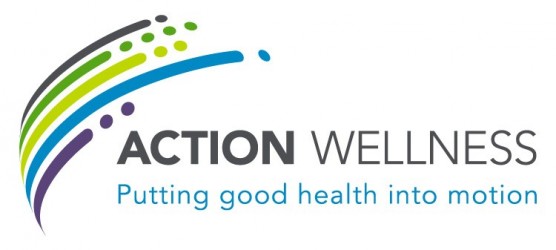 Action Wellness
Title
Director of Human Resources
POSITION DESCRIPTION
Position Title: Information Technology Support Technician
Reports To: Director of Information Technology
Department: Information Technology
Status: Full time, exempt, eligible for benefits
Qualifications:
• College degree or professional certification preferred.
• Experience in help desk support and network administration preferred.
• Knowledge of commonly used concepts, practices, and procedures within field required. Practical test will be administered prior to hire.
• Strong interpersonal and oral/written communication skills required.
• Strong technical skills to solve PC hardware and software issues required.
Technical Skills & Knowledge (in order of importance):
• Windows 10 Pro
• Desktop PC hardware, firmware, and software.
• Microsoft Office
• Basic understanding of VoIP systems
• Network printers, copiers, scanners, and fax machines
• Windows Server (2016 and 2019)
• Active Directory, DHCP, DNS, printing services, group policy configuration
• VMware ESXi hypervisor and vSphere (6.x and 7.x)
• Basic understanding of TCP/IP, routing, and switching
• Basic understanding of firewall technologies and principles
• GroupWise (preferred but not required)
Basic Functions:
Provide help desk support for hardware and software issues.
Basic network administration and troubleshooting.
Develop network documentation.
Develop and implement test procedures for data integrity and reliability.
Provide backup for all tasks handled by senior IT technician.
Specific Responsibilities:
• Handle Help Desk tickets from staff in a timely, efficient, and personable manner.
• Install, configure, maintain and administer desktop computer hardware and software.
• Maintain, configure, and troubleshoot network printer/copier problems.
• Maintain logs of network functions, maintenance, upgrade and repair records.
• Design, configure and test computer hardware and software.
• Diagnose hardware problems and replace defective parts.
• Provide technical training and support to staff.
• Support existing database applications (i.e. CAREWare, hardware inventory)
• Create custom and ad hoc reports as needed.
• Create network documentation as required and directed by the Director of IT.
• Provide support for telecommunications system (VoIP phones, fax, and video conferencing).
• Other duties as assigned.
Performance Standards:
The following performance standards are specific to this position. Meeting or exceeding these standards is an expectation of employment, as is compliance with all other organizational and department policies, procedures, and expectations.
• Complete projects and assignments within assigned time frame.
• Keep manager informed on all problems, potential problems, concerns, or plans.
• Attend and participate in all required staff meetings.
• Maintain proficiency in current and emerging technologies related to responsibilities at Action Wellness.
• Exhibit good judgment in problem solving and communications with management, coworkers and vendors. Seek direction when needed.
• Occasional weekend and after-hours network maintenance required.
• Some travel required in Philadelphia area (including Chester) to support staff at all agency locations.
Position Available: Immediately
Action Wellness is an Equal Opportunity Employer. Action Wellness offers a supportive work environment and excellent benefits.
All resumes will be retained for one year. No calls please.