Office of Diversity & Inclusion Intern
Location
1401 John F Kennedy Blvd, Philadelphia, PA 19102, USA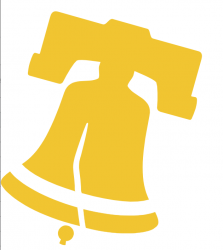 City of Philadelphia, Office of Diversity & Inclusion
Company Description
With a workforce of over 30,000 people, and opportunities in more than 1,000 different job categories, the City of Philadelphia is the fifth largest city in the United States and one of the largest employers in Southeastern Pennsylvania. As an employer, the City of Philadelphia operates through the guiding principles of service, integrity, respect, accountability, collaboration, diversity and inclusion. Through these principles, we strive to effectively deliver services, to resolve the challenges facing our city, and to make Philadelphia a place where all of our residents have the opportunity to reach their potential.
Agency Description
The Office of Diversity and Inclusion is a new office created under Mayor James F. Kenney. The primary duty of the Office of Diversity and Inclusion is to make recommendations over the long term that work to build a more inclusive City workforce related to race, ethnicity, disability status, gender, and sexual orientation by working with those in government and the private sector to increase opportunities for all who have suffered from discriminatory practices. The Mayor's Commission on People with Disabilities advocates for programs, policies, and systemic changes that maximize independence and community integration for Philadelphians with disabilities.
Job Description
This position will jointly assist both the Office of Diversity and Inclusion and the Mayor's Commission on People with Disabilities. The primary responsibilities of this position will be to assist in further developing our newly established Employee Resource Groups, including increasing opportunities for professional development and employee involvement. Additionally, this position will work with the Mayor's Commission on People with Disabilities to increase opportunities around employment and affordable, accessible housing.
Essential Functions
Attend and promote employee resource group meetings

Create a structure for continued professional development for Employee Resource Groups

Conduct research on disability employment and housing policy, focusing on Philadelphians with disabilities.

Draft memoranda and correspondence describing research and recommended next steps.

Give oral presentations to public officials describing research findings and recommendations.

Qualifications

Candidate must possess excellent research and writing abilities.

Ability to use Microsoft Office suite of programs.

Ability to work independently within a fast-paced environment.
Additional Information
Please submit a resume and cover letter with your application.
Pay: $13.25
The City of Philadelphia is an Equal Opportunity employer and does not permit discrimination based on race, ethnicity, color, sex, sexual orientation, gender identity, religion, national origin, ancestry, age, disability, marital status, source of income, familial status, genetic information or domestic or sexual violence victim status. If you believe you were discriminated against, call the Philadelphia Commission on Human Relations at 215-686-4670 or send an email to pchr@ phila.gov. For more information, go to: Human Relations Website: http://www.phila.gov/humanrelations/Pages/default.aspx