Zero Waste & Litter Intern
Location
1401 John F Kennedy Blvd, Philadelphia, PA 19102, USA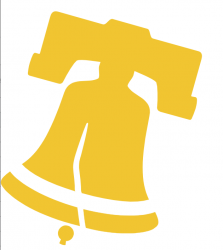 City of Philadelphia, Managing Director's Office
Company Description
With a workforce of over 30,000 people, and opportunities in more than 1,000 different job categories, the City of Philadelphia is the fifth largest city in the United States and one of the largest employers in Southeastern Pennsylvania. As an employer, the City of Philadelphia operates through the guiding principles of service, integrity, respect, accountability, collaboration, diversity and inclusion. Through these principles, we strive to effectively deliver services, to resolve the challenges facing our city, and to make Philadelphia a place where all of our residents have the opportunity to reach their potential.
Agency Description
The City of Philadelphia's Zero Waste and Litter Cabinet is an interdepartmental effort to continually reduce the waste entering landfills and conventional incinerators, combat litter, and enhance the cleanliness of Philadelphia's streets and public spaces. Composed of major City departments and agencies, City Council representatives, community stakeholders, and chaired by the Managing Director's Office, the Cabinet has subcommittees focusing on five target areas to make Philadelphia a less littered, Zero Waste City.
Created through an Executive Order passed by Mayor Kenney in December 2016, the Zero Waste and Litter Cabinet is working to implement its Action Plan with the long-term goal of fully eliminating the use of landfills and conventional incinerators and significantly reducing litter in Philadelphia by 2035. Learn more at CleanPHL.org.
Job Description
This research position would assist in compiling data regarding current rates of disposal, recycling, and donation of waste and identifying new opportunities for diverting waste from landfills.
Specific tasks will include:
Reaching out to local waste hauling, recycling, and donation entities to acquire waste diversion data
Compiling and managing waste diversion data in Microsoft Excel
Calculating the most accurate rates of waste diversion
Providing other data management and analysis in support of the Cabinet's work
Additional duties as assigned
Knowledge, Skills and Abilities
Able to work independently on multiple projects with minimal supervision
Proficiency in Microsoft Office (Word, Excel, and PowerPoint), with especially strong Excel skills
Excellent written and verbal communication skills
Comfortable reaching out to local waste and recycling companies to collect data
Ability to work independently and as a part of team in a fast-paced environment
Data management experience
Possess a positive, energetic, and self-starting attitude
Personal commitment to sustainability and the Zero Waste and Litter Cabinet's mission
GIS experience is a plus, but not required

Qualifications
Currently enrolled in an undergraduate degree program (Required)
Currently enrolled in an undergraduate degree program focusing on data, environmental science/studies, sustainability, policy, or related field (Preferred)
Additional Information
Please submit a resume and cover letter with your application.
Mentorship
This position will report to the Zero Waste and Litter Director.
Skill Areas
The selected candidate will work with the Zero Waste and Litter Director and staff to help achieve the Cabinet's goals. Specific learning outcomes will include developing an understanding of City government sustainability programs and how to build a data program for a public amenity on behalf of a municipal agency.
Pay: $13.25/hour
The City of Philadelphia is an Equal Opportunity employer and does not permit discrimination based on race, ethnicity, color, sex, sexual orientation, gender identity, religion, national origin, ancestry, age, disability, marital status, source of income, familial status, genetic information or domestic or sexual violence victim status. If you believe you were discriminated against, call the Philadelphia Commission on Human Relations at 215-686-4670 or send an email to pchr@ phila.gov. For more information, go to: Human Relations Website: http://www.phila.gov/humanrelations/Pages/default.aspx