Accountant
Location
Philadelphia, PA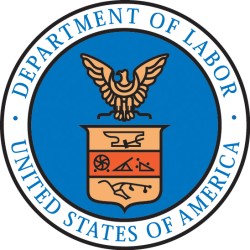 U.S. Department of Labor
This position is located under the United States Department of Labor (DOL), Employment and Training Administration (ETA), Philadelphia Regional Office.
Serves in a senior capacity in the development and coordination of various accounting, financial management, and administrative functions within the agency.

Reviews and evaluates existing finance and accounting policies, standard and procedures to develop improved working processes.

Serves as an agency expert of statutes, regulations, policies and standard operating procedures for program area pertaining to a full range of issues including highly complex and unusual issues.

Manages a grant portfolio within assigned program area(s) of high complexity, scope and impact, and conducts the day-to-day fiscal management for the grants within the grant portfolio.

Interprets Federal requirements and procedures to grantees to assist them to comply with Federal requirements.

Promote communication, coordination, cooperation, and mutual understanding between program participates, stakeholders, and the civilian community, as applicable.

Prepares and deliver presentations to various internal and external audiences on financial and administrative matters.

Exercise positive interpersonal relationships with program participants and stakeholders through the use of tact and diplomacy to resolve issues or conflicts between groups with different objectives and needs.

Reviews a variety of financial reports, analyzes and validates financial data, and resolves accounting discrepancies in reported data.