Content Manager, Marketing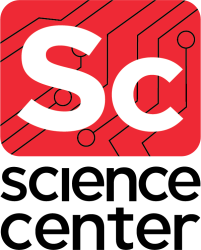 University City Science Center
Title
People Operations Manager
POSITION SUMMARY
Our ideal candidate is a creative marketing professional with an editorial mindset. We're looking for someone to develop engaging content that will raise brand awareness, recruit program participants, and position the Science Center as a thought leader.
The Content Manager, Marketing plays a pivotal role in the development and execution of Science Center marketing strategies. This position will support all efforts to raise the profile of the Science Center within the Greater Philadelphia innovation ecosystem and beyond through multiple content touchpoints spanning blog posts, reports, social media, video, etc.
The Content Manager, Marketing will manage the production of the Science Center's content which includes writing and producing original editorials, stories, interviews, etc. The Content Manager, Marketing will also support the Senior Director, Marketing in drafting press releases and media alerts.
The Content Manager, Marketing has internal contacts with the entire staff, Marketing/Convene team, and program directors and managers, and well as external contacts with Science Center program participants, agency partners, media outlets, and other Science Center stakeholders. The Content Manager, Marketing is expected to work autonomously at times and exercise independent judgement. This position has access to sensitive Science Center and some start-up company information and is expected to handle such information with integrity and professionalism.
The Content Manager, Marketing will report to the Senior Director, Marketing and participate in department/company activities as necessary. They will be expected to regularly attend the weekly Venture Café sessions which extend into the evening hours.
ESSENTIAL FUNCTIONS
Draft high-quality content in collaboration with program directors and participants
Own editorial calendar and ensure that deadlines are met
Create and manage end-to-end production of bi-weekly stories
Manage end-to-end production of Science Center social media presence
Manage development and distribution of Science Center monthly newsletters and other email communications
Oversee data analytics for media relations, website traffic and email open rates to evaluate marketing impact
Support marketing and communications associated with weekly Venture Café Thursday Gatherings
Serve as point of contact for external vendors associated with marketing, branding, and communications
Draft and distribute news releases and serve as back up media contact
Ensure all external calendars and other electronic marketing materials align with brand standards
Work with videographers as they create content to promote the Science Center and its programs
Work on other marketing projects as needed
Participate in the grant proposal and compliance processes as needed
ADDITIONAL RESPONSIBILITIES
Attend relevant workshops as necessary to maintain professional and technical knowledge, certifications, and licensure.
Adheres to the Science Center's security guidelines and ensures the appropriate handling and use of equipment, tools, and sensitive information.
Facilitates and attends relevant staff meetings to promote communication and execution of goals and objectives.
Completes special projects specific to the function of the department or as needed for the department as directed by the Senior Director, Marketing.
Other duties as assigned within the scope of position expectations.
KNOWLEDGE, SKILLS, AND ABILITIES
Strong verbal and written communication skills are essential
Strong storytelling skills with the ability to distill complex information into relatable narratives and soundbites.
Curious, comfortable speaking with and interviewing program participants, and synthesizing the most critical information into engaging content
Excellent project management skills
Ability to follow-up and follow-through with strong attention to detail.
Solid understanding and ability to use computer applications such as Microsoft Office Suite; Salesforce and Canva a plus
Experience with social media platforms including Twitter, Facebook, LinkedIn, and Instagram
Solid understanding of marketing, and communication strategies and an ability to align these strategies with business objectives.
Demonstrates ability to work collaboratively with internal and external partners.
Ability to occasionally work outside of traditional business hours, particularly on Thursdays to attend Venture Café
Strong interpersonal skills as demonstrated by compassionate, courteous, cordial, cooperative, and professional interaction with diverse groups of co-workers, external business partners, and the community.
EXPERIENCE, EDUCATION, AND LICENSURE
MINIMUM EXPERIENCE:
4-6 years of demonstrated experience in marketing and communications.
MINIMUM EDUCATION:
BA/BS degree from an accredited college or university in a Communication, Marketing, or other related field of study, or commensurate professional experience.
Embodies and Models Science Center Values:
Unity: Promotes one Science Center, united and guided by our mission.
Openness & Curiosity: We make space in our work for people to be seen and heard while expanding our empathy and mutual respect of each other's boundaries, experiences, and person.
Integrity: Creates an environment of trust and integrity. Honest and ethical in everything.
Impact: Works to make a meaningful and measurable difference in the lives of others.
Equity & Inclusion: Fosters an environment that embraces the strength in the diversity of our team and our community.
Innovation in Action: Committed to continuous learning and open to new ideas that drive positive change.
We are an Equal Opportunity Employer
Interested candidates should complete our electronic application below.
SUBMIT RESUME AND COMPLETE APPLICATION:
https://sciencecenter.org/careers/content-manager-marketing
ABOUT THE SCIENCE CENTER
The University City Science Center is Philadelphia's premier catalyst of entrepreneurial activity, healthcare innovation, and economic growth. Established in 1963, the nonprofit has been recognized by The Brookings Institution as a best-in-class investor, mentor, and economic development partner for young technology companies. Working alongside industry partners and leading research and academic institutions across
the globe, the Science Center has supported over 1,000 early-stage companies. Today, the organization advances healthcare innovation from idea to the marketplace through startup support services, allocating capital, gathering the innovation community, and building inclusive STEM pathways for Philadelphia youth and adults. For more information visit sciencecenter.org or follow us at @UCScienceCenter.