Content Strategist
Industry
Computers and Information Technology
Location
Center City, Philadelphia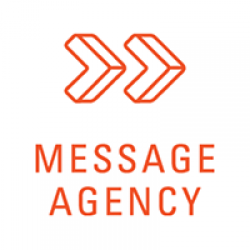 Message Agency
Title
Founder and Principal
Message Agency is seeking a content strategist to serve our nonprofit, university, and foundation clients. Our content strategist works as part of our design team and collaborates closely with developers, visual designers, and the client to create a structured, intuitive content experience for website visitors. Content strategists also support our agency's own marketing efforts by developing original content and collateral.
We are looking for a sharp, creative professional who understands how to exceed expectations. We need a strong communicator, thinker, and writer, whose attention to detail is impeccable but who also can listen to peers and clients—who understands the importance of building meaningful relationships.
About Message Agency
Message Agency builds better websites for the greater good. We are an established and growing web development company with a social mission. We build sites in Drupal—an open source content management system (CMS)—and work primarily with both regional and national nonprofits, universities, foundations, and government agencies. A certified B Corporation, we have been awarded "Best for the World" status three times in recent years.
Duties and Responsibilities
Participate in planning and conducting discovery sessions with clients and derive insights from discovery activity to help formulate project approach and concepts.
Analyze and synthesize findings from discovery and present to clients.
Conduct research on user behavior patterns using focus groups, Google Analytics, and other user research tools.
Conduct website content audits.
Create rich user personas and other deliverables from discovery.
Design strategies for clients around search engine optimization (SEO), search engine marketing (SEM), and cross-channel content marketing campaigns. Measure and deliver analyses of campaign outcomes.
Develop strategic and maintainable content systems for nonprofit clients.
Define sitemaps, content types, and taxonomies. Participate in the development of information architecture and structured content models for site design.
Assist clients with content migration planning and development of content governance / editorial workflows.
Ensure client success by providing training on content writing for the web, training administrators on content posting, and writing end-user guides and documentation.
Write original messaging and content for client branding deliverables, websites, and publications.
Implement best practices for SEO and Accessibility standards when writing copy.
Collaborate with an interdisciplinary team of designers, information architects, project managers, and developers to deliver content and design approaches that meet client business goals.
Maintain an understanding of emerging digital trends; incorporate new approaches and best practices into work products and into the Agency's processes.
Help lead agency marketing efforts by producing original content for web and print collateral, developing content marketing campaigns, and helping to represent Agency at conferences and events.
Required Skills and Experience
A candidate should have:
A bachelor's degree, preferably in English, Communications, Journalism, or related field
At least three years of experience as a content strategist, as a web writer/editor, as a digital strategist, or in a digital communications role
Served in a client facing role in a digital or creative agency, or as a freelancer
Experience conducting content audits for websites
Strong writing, analytical, and organizational skills
Experience developing and implementing content strategies for content management systems
Demonstrated examples of original web content and/or messaging
Knowledge of Google Analytics and SEO best practices
Experience developing content marketing strategies
Understanding of web accessibility
Awareness of user research and/or market segmentation
Demonstrated ability to manage multiple priorities, complex projects, and initiatives at one time
Strong collaboration and communication skills
Demonstrated ability to work independently and understand when to ask for help

Ideal Skills and Experience
An ideal candidate would have:
Knowledge or experience with Search Engine Marketing (SEM)
Knowledge or experience with Google Tag Manager
Experience managing content in Drupal, WordPress, or other content management systems
Expertise in web accessibility
Experience working in an agile team environment
Experience working with nonprofit organizations, universities, or foundations
Experience with user experience (UX) design and human-centered design
Compensation and Benefits
We offer a competitive salary, profit sharing, 100% paid health/dental/vision, 401(k) with employer contribution, generous paid vacation/holidays, professional development budget, commuter benefits, FSA plan, life insurance, short-term disability insurance, and a great working environment. We are located in Philadelphia, PA, and would prefer to hire talent from our region.
Diversity and Inclusion
Message Agency is an equal opportunity employer, and we value diversity at our company. Our company is transgender-owned. We strongly encourage candidates from diverse backgrounds to apply. We do not discriminate on the basis of race, religion, color, national origin, gender, gender identity or expression, sexual orientation, age, marital status, veteran status, or disability status.