Program Coordinator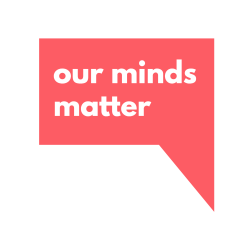 Our Minds Matter
Title
OPERATIONS COORDINATOR
Our Minds Matter (OMM)
Program Coordinator, Full-Time
About Our Minds Matter
Our Minds Matter, formerly the Josh Anderson Foundation, was established in 2012 in Vienna, VA with the vision to end teen suicide. The Foundation was named after Josh Anderson, who died by suicide in 2009 at the age of seventeen. For the past 10 years, the Foundation has provided in-school mental health support to over 125,000 teens in the DC Metro Area (DMV) and beyond through speaker presentations, mental health awareness campaigns and most recently, its flagship program, Our Minds Matter. The OMM program is an innovative and grassroots effort that engages teens directly in taking action to prevent teen suicide. OMM clubs, led by students and overseen by staff sponsors at each school site, teach adolescents how to cope with distress, where to seek out appropriate mental health resources, while providing opportunities for meaningful connection among students, all of which are upstream, evidence-based strategies for suicide prevention.
Since the launch of the OMM program in 2016, we have grown to be the leading provider of adolescent peer-to-peer mental health programming in the DMV. Expanding rapidly, OMM has grown its club count from 16 schools in June 2018 to over 150 schools nationwide as of May 2023. Today, we are in the process of developing a pilot after-school, community-based program that will reach a wider group of young people via community and teen centers in Fairfax County, VA.
The Role
The Program Coordinator will be responsible for the successful implementation of the train-the-trainer model of OMM program at teen/community centers by delivering OMM content and activities and providing on-the-ground coaching, training, and ongoing support for center staff and teen leaders, with the goal of protecting the fidelity of the evidence-informed model and increasing the sustainability of the program. Additionally, the coordinator will work closely with the Program Leadership Team and other members of the program team to support youth leadership development training, awareness campaigns, and various other program initiatives that enrich the experience for participating teens, while proactively reaching marginalized populations.
The Program Coordinator will report to the Program Manager as a vital member of OMM's growing program team working to meet OMM's strategic goal to sustain and grow a regional impact.
This is a Northern Virginia-based, hybrid position with the majority of time spent in-person, on-the-ground at teen/community centers along with flexibility to work remotely at other times. The Program Coordinator should reside within an easy (approximately 60 min.) commuting distance from Fairfax County, VA where the teen/community centers are located. The Program Coordinator must have the ability and desire to travel to partner teen/community centers at least 2-3 days per week as well as regional meetings, and to the OMM headquarter office in DC at least once a week.
OMM's Commitment to Justice, Equity, Diversity and Inclusion
Pursuing justice, equity, diversity, and inclusion is a moral imperative for Our Minds Matter (OMM), and integral to our work of empowering students to improve their overall school culture around mental health so that no teen dies by suicide.
OMM affirms the inherent dignity of each employee and person we work with while dismantling any inequities within our organization's policies, programs, and services, creating an inclusive environment where all can flourish and become one's best self. We are building a community whose members have diverse cultures, backgrounds, and life experiences. Vital to this is leadership and staff who are representative of the communities we serve, providing culturally competent and accessible curriculum and resources and constantly learning from and adapting to the communities we work with. Our Work Culture Statement reflects our core values as an organization and our ongoing work to model the change we want to see in this world.
OMM strongly encourages members of historically marginalized communities to apply for this position, in particular individuals who identify as Black, Indigenous, Latine or other People of Color, immigrants, people with disabilities, people who are gender expansive, members of the LGBTQ+ community, and individuals from economically disadvantaged backgrounds. OMM does not discriminate on the basis of class, race, color, sex, marital status, sexual orientation, gender identity, veteran status, political ideology, age, creed, religion, ancestry, national origin, or the presence of any sensory, mental or physical disability. Excepting any undue hardship, OMM will provide reasonable accommodations upon request for candidates taking part in all aspects of the selection process.
Key Responsibilities
Program Implementation, Content Delivery, and Technical Assistance Provision [70%]
Tasks related to this job include:
Provide programmatic support to up to 14 teen/community center sites in Fairfax County, VA, throughout various implementation phases, as assigned by the Program Leadership Team.
Guide centers through the full cycle of OMM teen/community center program with an emphasis on collaboration through train-the-trainer model and consultation.
Provide regular on-site visits to teen/community centers and lead OMM activities and sessions for teens during the initial phases of program implementation.
Recruit center sponsors and teen leaders at each site and train them on leadership skills, program operations, and content delivery. Empower teen leaders to become more independent, allowing them to eventually take a lead role in the operation of their club.
Execute various outreach/communication strategies to teen leaders and center staff.
Support teen/community center staff and teens in their efforts to leverage family/community engagement throughout various phases of OMM program.
Keep track of project timelines and ensure teen/community centers are meeting program milestones in a timely manner.
Support the program team in executing various OMM events, campaigns, and outreach to increase awareness and/or reach underserved populations.
Assist the Program Manager in monitoring aspects of program operations as needed.
Maintenance of Partner Relationships [15%]
Tasks related to this job include:
Serve as the liaison between the OMM Team, Fairfax County NCS central staff, center employees, and teens, including meeting planning and coordination, resource identification and dissemination, etc.
Monitor center progress throughout the engagement life cycle. Coordinate monthly communication to share program scaling progress.
Execute targeted outreach efforts to select teen/community centers to generate buy-ins of the OMM program.
Support other wellness initiatives held by NCS as needed and/or assigned by OMM Program Leadership.
Impact Monitoring and Evaluation [10%]
Tasks related to this job include:
Assist with the data collection of program implementation and outcome data.
Motivate teen/community centers in completion of assessment protocols, surveys, and other program activities and data collection methods.
Utilize Salesforce and comply with other OMM procedures to record and track program metrics, note program implementation trends, and identify challenges and gaps inhibiting the ability of the program to effectively achieve key programmatic outcomes and milestones.
Contribute to the development of strategies, practices, and procedures that improve the efficiency and effectiveness of the operation of a piloting program.
Provide ongoing feedback for content and program adaptations to ensure program content and activities are relevant, teen-centric,and evidence-informed.
Other Responsibilities: Assist with event planning, grant support, and other projects as needed [5%].
Tasks related to this job include:
Support annual organization fundraising events
Assist in other fundraising and operations efforts as needed
And other duties, as assigned, by OMM Leadership related to programmatic initiatives
Required Qualifications
Background in psychology, counseling, social work or related field or at least 2 years of experience working in mental health field is required
Effective communication and interpersonal skills to develop positive relationships with teens, families, staff, and other stakeholders
Flexibility for planned evening and weekend work hours
Ability to obtain teen Mental Health First Aid certificate within 3 months of hire if no psychology/social work background
Ability to travel to participating teen/community centers in Fairfax County, VA
Demonstrated ability to take initiative and work autonomously
Strong follow-up and attention to detail
Passion for improving mental health, especially in our teen population
Demonstrated commitment to advancing justice, equity, diversity and inclusion.
Valid criminal background check via state police and Child Protective Services
COVID-19 vaccination*
Desired Qualifications
Graduate level training in psychology, counseling, social work or related fields is preferred.
Strong technical knowledge of teen mental health, social emotional learning, suicide prevention, and substance use prevention strongly preferred
Knowledge, understanding and experience with the unique cultural, social, and economic barriers facing immigrant families and/or historically underserved communities
Bilingual in Spanish
Professional or lived experience with teens or young adults from diverse racial, ethnic, and socioeconomic backgrounds
Comfort with non-didactic facilitation styles and leading high energy activities
Comfortable and skilled in using various social media platforms such as Instagram, TikTok, Facebook, Twitter, etc.
Ability to effectively work with Google Drive and social media platforms
Comfortable learning and working with online software such as: Slack, WordPress, Salesforce, Tableau, Canva, Asana
Compensation and Benefits
The salary range for this full-time position is $58,000-$66,000, commensurate with experience.. OMM offers generous benefits that include:
Full premium coverage of medical, vision & dental benefits
Generous Paid-time off (PTO) policy of 25 hours / year for new employees
Paid leave for all 11 federal holidays, one Floating Holiday, summer Fridays, and the week between Christmas and New Years
401k retirement plan with 3% match immediately and 4% match after 3 years of service
Paid parental leave
Flexible hours and teleworking
Professional development and technology stipend
Location
Primary office location is 1333 New Hampshire Ave NW, Suite 200, Washington, DC 20036. The ideal candidate would be located in the DMV (Washington DC metro, Maryland, & Northern Virginia) area and is expected to travel to partner teen/community centers in Fairfax County, VA at least 2-3 times per week.. OMM will provide mileage reimbursement for travel to site visits.
How to Apply
To apply, please follow this link: bit.ly/TCcoordinator23
Please let us know what accommodations you might need when applying or if asked to be interviewed.
*Due to OMM's in-person work with students, all new and current employees must be fully vaccinated against COVID-19 unless a medical or religious exemption is approved.