Sr. Paralegal, IP
Industry
Professional and Business Services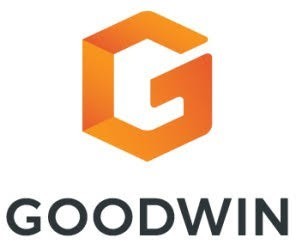 Goodwin
Title
Director, Talent Acquisition & Operations
Our life sciences practice is deeply experienced in corporate governance, financing and M&A transactions, collaborations and licensing, regulatory matters, and intellectual property law. We understand the challenges of securing funding, safeguarding intellectual property, establishing partnerships, bringing new products to market, opening up new revenue streams, and protecting existing product lines.
As a Patent Paralegal, you play an integral part supporting our patent prosecution attorneys with all aspects of preparing U.S. and foreign patent filings. Paralegals are offered opportunities to play key roles on our client teams while also developing themselves to the highest caliber. Goodwin Patent Paralegals work side-by-side with attorneys and Science Advisors to provide high-quality, cost effective legal services on each of our groundbreaking matters. They add value through experience, advising on how to best approach tasks at hand.
What you'll do:
Assist with drafting and filing PCT forms and direct national filing papers.
Obtain formalities, communicate with foreign patent associates, the US PTO and World Intellectual Property Organization regarding patent matter
Prepare reporting and other relevant correspondence to clients.
Track patent deadlines.
Collaborate with patent attorneys/docketing team to ensure deadlines are met.
Prepare national phase cost estimates.
Who you are:
BA/BS preferred
Minimum of 5 years of experience working as a paralegal supporting patent prosecution attorneys.
Experience with all aspects of preparing US and foreign patent filings is required.
Candidates must have the ability to juggle multiple assignments and deadlines simultaneously, and work as a member of a team.
Strong written and oral communication skills are essential, as there will be frequent contact with clients and attorneys.
Experience with CPI and iManage preferred.
Candidates in California must meet the requirements of the California Business and Professions Code to qualify for this position.
Goodwin Procter LLP is an equal opportunity employer. This means that Goodwin Procter LLP considers applicants for employment, and makes employment decisions without unlawful discrimination on the basis of race, color, gender, gender identity or expression, age, religion, national origin, citizenship status, disability, medical condition, genetic information, marital status, sexual orientation, military or veteran status, or other legally protected status.
Please note: Various agencies of the United States government require employers to collect information on applicants and employees. The National Association of Law Placement (NALP) and certain clients request us to keep track of certain aggregate information regarding lawyers. EEO information requested on this application is for purposes of compliance with these recordkeeping and reporting requirements and to determine recruiting and employment patterns. Submission of this information is voluntary and refusal to provide it will not subject you to any adverse treatment.
This position is eligible for overtime: Yes
Location Is Philadelphia, Pa.