Staff Writer, Culture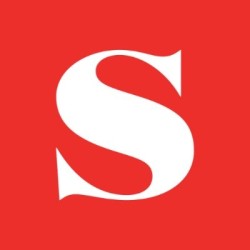 Salon.com
Salon has driven the national conversation since 1995, and we have become a home for voices with unique perspectives on the most important culture and entertainment news of the moment. We're looking for a writer with critical experience and a point of view to join our culture team as a full-time staff writer.
Together, we'll ask and seek answers — through insightful analysis and commentary, thought-provoking cultural criticism, in-depth interviews, and original reporting — to the big questions, such as: How did we get to this moment in culture and entertainment? Who are the most fascinating cultural figures, what are the works that are defining this moment, and why? What cultural personalities, topics, projects and movements are worth a deeper dive or a reconsideration?
The ideal candidate has experience writing compelling and voice-driven analysis — not only the quick take, but also the long view. Salon takes an interdisciplinary approach, and our entertainment coverage intersects with politics, food, and even science & health. In this role, you'll have the opportunity to flex your reporting skills on lifestyle issues as well as your critical lens on reviews of new releases in books, film, and TV. And you'll get to have fun in the process: We're looking for someone with a sense of humor whose writing aims to entertain as well as enlighten.
This is a full-time position with benefits (starting salary range: $60,000-75,000), working with the senior editor for culture and reporting to the deputy editor in chief. While this is a remote job, you'll be expected to be legally able to work in the U.S. on an agreed-upon schedule covering East Coast newsroom hours. We're especially interested in candidates with on-camera experience who live within commuting distance of our Midtown Manhattan studio and are able to join the team in person at least twice a month. The position is covered under the Writers Guild of America, East, Collective Bargaining Agreement.
This is a multi-faceted role that demands editorial and creative excellence. You'll have the exciting opportunity to meet and interview the top talent driving today's cultural conversations. As such, we're looking for a self-starter with excellent communication and organizational skills who has demonstrated subject matter expertise and has worked in a recent and relevant deadline-driven environment.
Requirements
Strong and fast-paced writing skills for a digital publication, including familiarity with AP Style
Proficiency in professional journalism standards and best practices
Ability to receive and integrate critical feedback
Ability to work independently and as part of a close-knit team
Ability to read digital analytics tools such as Chartbeat
Ability to work in a digital CMS
2+ years of professional journalism experience
Bachelor's degree (or equivalent newsroom training)
Salon provides equal employment opportunities to all employees and applicants for employment and prohibits discrimination and harassment of any type without regard to race, ethnicity, creed, color, national origin, native language or dialect, sex, age, physical or mental disability, marital and/or parental status, family relationship, criminal record, socioeconomic status, DACA status, sexual orientation, religion, gender identity, gender expression, veteran status, Union activity, housing status, physical characteristics, past history of drug use, or any other factor protected by applicable law.