Get outfitted for work and life at the Wardrobe!
Thursday, June 8, 2023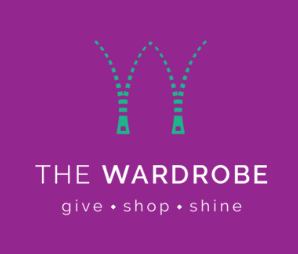 TransWork is thrilled to be partnered with the Wardrobe to offer free services to job-seekers who need help finding the perfect outfit for job interviews, a new position, or just to fill out your closet. 

Learn more by visiting The Wardrobe or click the button below to schedule your appointment today!
If you are a trans-identifying (including nonbinary and third genders) job-seeker interested in services at The Wardrobe, TransWork can provide you with a referral for a free, one-hour appointment to find your perfect outfit. Whether you are in need of professional clothing for a job search or interview, or specific attire for a new job (business casual or specialty items such as scrubs), The Wardrobe is the place to go! They have locations in Philadelphia, Delaware County, and Bucks County. 
In order to access the referral through TransWork, you must select the option for "Referral Partner Membership (Nonprofit Partners)" and enter the ID #1388 when asked for the referral partner ID.
About the Wardrobe:
Established in 1995 as The Working Wardrobe, our initial mission was to help low-income women transition into the workplace with interview suits and support. Since then, our mission has expanded to respond to the needs of a diverse community along with our changing ideas of "work" and "career." As we marked our 25th Anniversary in 2020, Career Wardrobe transformed into The Wardrobe, providing outfits for work and life.
The Wardrobe combines service with resale. We are open to the public, with clothing priced to match any budget while accepting referrals from 150+ partner organizations to make shopping free for those that qualify.
The Wardrobe has clothing to support people of all gender identities and backgrounds who are seeking employment or moving to independence after incarceration, moving into recovery, or entering adulthood. We recognize that for many people living in poverty, a job is only the first step to economic stability. From there, they can start down the path to prosperity and self-sufficiency.