TransWork gives Opening Remarks at the Independence Business Alliance Business Leaders Luncheon!
Thursday, May 19, 2022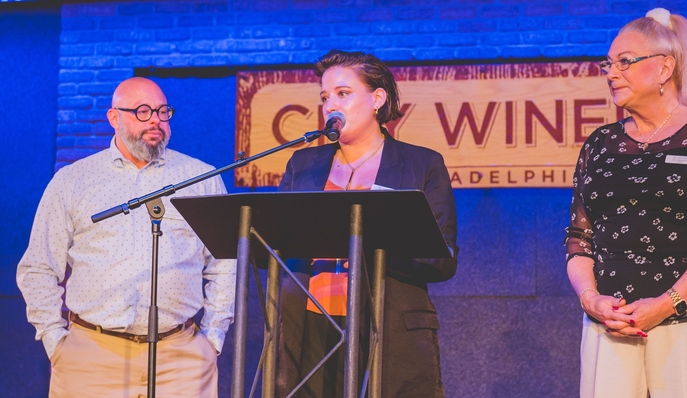 We updated our attendees about the incredible progress TransWork has made in the past couple years - we now have 350+ TransWork Employers, 900+ Job-Seekers, and our first TransWork staff member! For those that don't know, TransWork was the first program of its kind to ever be run out of a Chamber of Commerce. We are thrilled to see other LGBTQ+ Chambers across the nation building similar initiatives, and we commend their efforts. Most significantly, we emphasized how uplifting trans and non-binary voices is more important than ever - at an inflection point when hundreds of malicious laws are being passed to disempower and endanger our community.

Missed the event? Don't worry, you'll be seeing more of us soon...