Billing Administrator
Industry
Professional and Business Services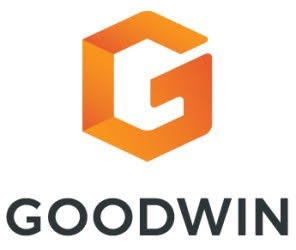 Goodwin
Title
Specialist, Talent Acquisition
As the  Billing Administrator, you are responsible for coordinating billing requirements for various partners, secretaries, and their clients and supporting the Sr. Billing Administrators and Billing Manager, as directed.  Requirements entail billing processes, services, and procedures to ensure accurate and timely entry into the firm's billing system, while maintaining a high level of customer service. 
What You'll Do:
Invoice Preparation
Order, prepare, and distribute pre-bills for assigned billing partners/accounts and help with same for over-flow needs of the billing team members
Transmit electronic billing ("eBilling")
Prepare, produce, and finalize invoices for assigned accounts and for over-flow demands
Client/Attorney Requirements
Coordinate special client billing requests with Billing Manager
Respond in a timely manner to Client Accounting emails and help line calls
Assist with preparing client and/or attorney analyses as needed
Address revised invoice balances as client issues are surfaced
Responsible for client audit report preparation
Maintain client/matter maintenance information in coordination with the Billing Compliance team
Work collaboratively with collection coordinators on accounts receivable issues
Assist with bill preparation for more sophisticated bills and/or on-demand requirements as available (both manual & electronic)
Responsible for maintenance and follow-up on available unallocated funds
Reprint posted invoices and provide copies as necessary
Produce ad hoc reports as requested
Assist with billing overflow from other offices as needed
Update billing addresses and payer information as needed
Who You Are:  
A minimum of 1-3 years' experience working in a professional services environment, law firm billing experience preferred
Experience with financial/billing software packages and Finance/Accounting organizational operations.  "Aderant Expert" Billing System experience preferred.
Experience with electronic billing transmission on a variety of eBilling platforms, eBillingHub experience a plus
Ability to adhere and apply billing department policies and procedures
Ability to communicate with all levels of the firm professionally and tactfully
Ability to provide a high level of customer service in a fast-paced environment
Ability to handle a high-volume of tasks while maintaining attention to detail and prioritizing, as necessary
Proficiency in MS Office; strong knowledge of Excel preferred
#LI-GK1
Goodwin Procter LLP is an equal opportunity employer. This means that Goodwin Procter LLP considers applicants for employment, and makes employment decisions without unlawful discrimination on the basis of race, color, gender, gender identity or expression, age, religion, national origin, citizenship status, disability, medical condition, genetic information, marital status, sexual orientation, military or veteran status, or other legally protected status.
Please note: Various agencies of the United States government require employers to collect information on applicants and employees. The National Association of Law Placement (NALP) and certain clients request us to keep track of certain aggregate information regarding lawyers. EEO information requested on this application is for purposes of compliance with these recordkeeping and reporting requirements and to determine recruiting and employment patterns. Submission of this information is voluntary and refusal to provide it will not subject you to any adverse treatment.
This position is eligible for overtime: Yes
Target Salary Range: Boston $60,200 - $90,300 | Los Angeles $60,200 - $90,300 | New York $63,800 - $95,700 | San Francisco $59,400 - $101,100 | Santa Monica $60,200 - $90,300| Silicon Valley $59,400 - $101,100 |Washington Dc $60,200- $90,300